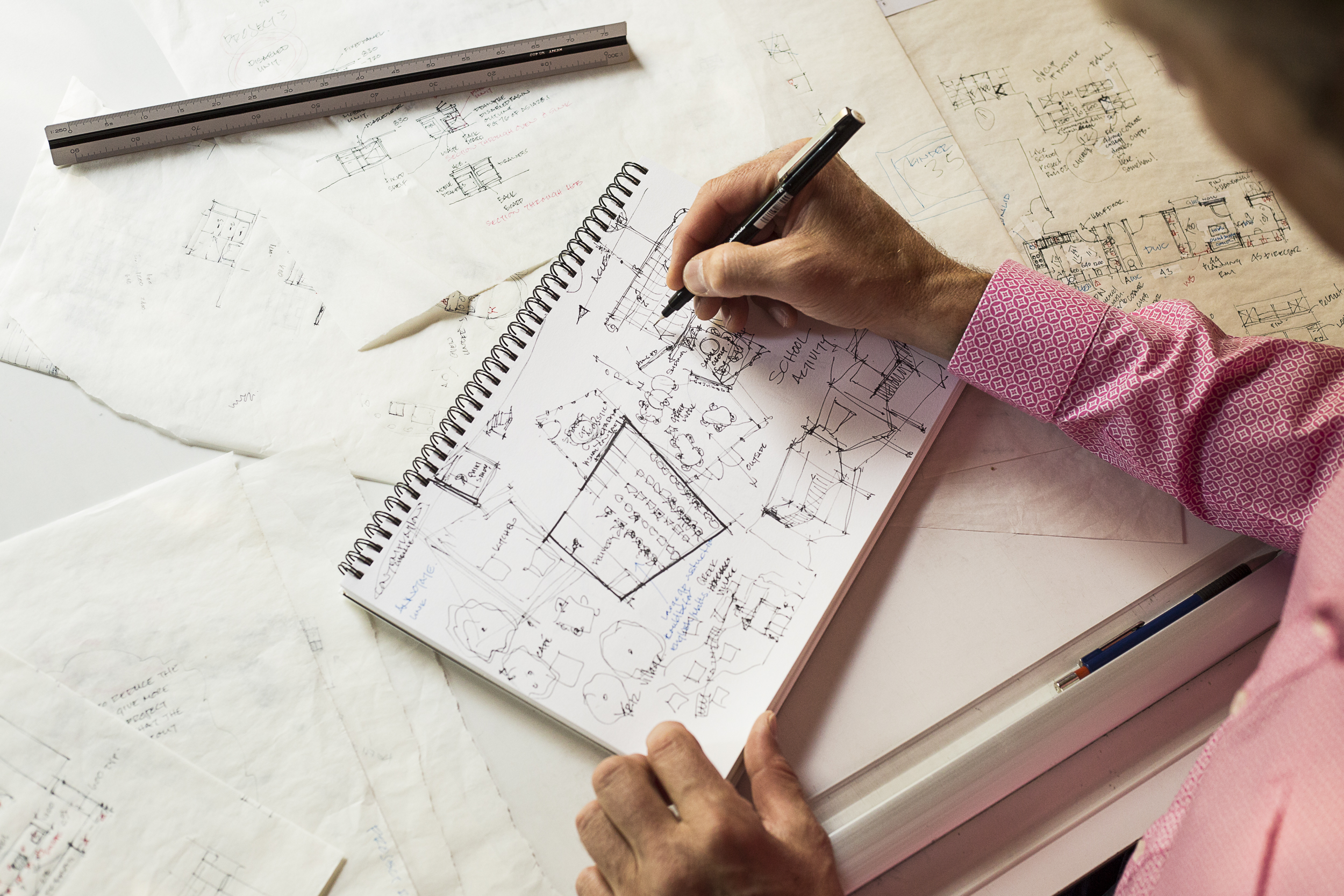 The French philosopher Henri Lefebvre argued that space is socially constructed.
At No. 42 Architects, we believe that a building is a social process rather than an immutable product. We focus on understanding the relationships that exist between individuals and how spaces can support those relationships. Our design process does not start with a schedule of rooms but explores and questions the social interactions that occur within your lived experiences. We aim to understand your practices, your connections, your actions, your world. We endeavour to manifest these lived experiences into built form.
We believe in the personalisation of spaces to form buildings of meaning that encourage user appropriation, ownership, and place-making. The educationalist John Dewey wrote that "an experience is always what it is because of a transaction taking place between an individual and what constitutes his environment". In this two-way interaction the user and building act upon each other in mutual spatial manipulation. However, space also has agency and through our designs we strive to minimise any power imbalances that space may influence by seeking equity and social responsibility.
The working philosophy of No. 42 Architects is professional, personal, and responsive while maintaining a relaxed, flexible, and mobile working environment.
My interest in architecture was kindled when a teacher at my secondary school in the North West of England gave me a careers book to look through. I didn't like reading much but I did love drawing and maths. So I started on the extensive tome quickly passing the first page on accountancy as it didn't have enough art. On page two I came to architecture and that is where I stopped reading. I often reflect that had I started at the back of the book I would have been a zoologist!
I arrived in Australia in 1996 and since then worked mainly on schools in the North East of Victoria from my base in Beechworth. In 2006 I established my own practice, No. 42 Architects, to help a small rural school that was in need of a new hall. During this time I was thinking about the types of spaces I had been delivering and how I seemed only to be responding to functional needs. I really wanted to get a deeper theoretical understanding of school design. So in 2008 I joined the Smart Green Schools research team at the University of Melbourne and for three years I studied educational and architectural philosophy. I completed a PhD dissertation and undertook my own research about the relationship between place and learning. Since then I have focused only on schools and incorporate my new understandings into my designs to fully support student learning.